RE/MAX History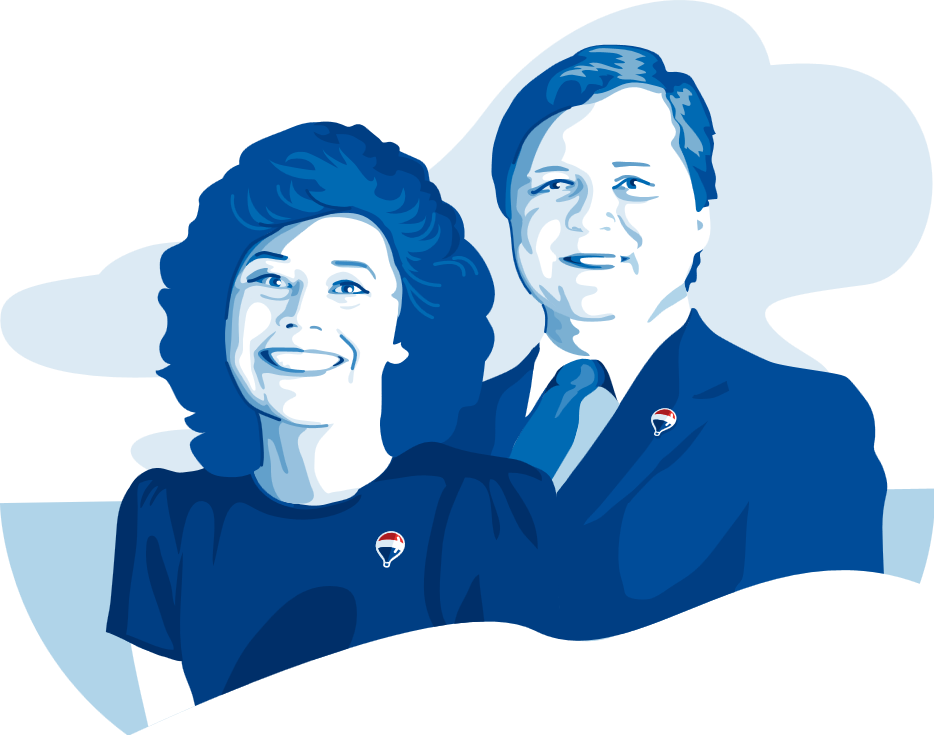 It all began as a dream and a plan on a pad of paper. Dave Liniger had a controversial idea to build a real estate powerhouse where experienced, productive agents would keep more of their commissions and enjoy the freedom to run their business as they saw fit. Liniger had experienced the maximum-commission model and realized it would appeal to full-time, serious professionals who would rather contribute collectively to office expenses than settle for a traditional commission split. Combining the model with robust marketing and other agent services for the first time was revolutionary genius, and it absolutely changed the real estate landscape forever.
The beginning
Along with Gail Main (who later became Gail Liniger), Dave founded RE/MAX in Denver, Colo., in January 1973. Naysayers and critics were everywhere, but Dave, Gail and their core group – people like Bob Fisher and Daryl Jesperson – proved them all wrong. They built the foundation of the network on hard work, belief and resolve. And big things began to happen. In 1975, the network expanded outside Colorado, when Dennis Curtin purchased a franchise in Kansas City. Two years later, it went international, with the first Canadian brokerage in Calgary, Alberta. In 1978, the RE/MAX Hot Air Balloon made its maiden flight at the Albuquerque Balloon Fiesta, in a promotion conceived by the Regional Director in New Mexico. A year later, the balloon became the network's official logo; a global brand was born.
Steady growth
Throughout the 1980s and '90s, the RE/MAX agent count grew literally every single month, as it had since 1973. Agent count hit vital milestones along the way: the 5,000 mark in 1984, the 10,000 mark in 1986, the 25,000 mark in 1989 and the 50,000 mark in 1998. Market share grew as well, and RE/MAX became No. 1 in many major markets across North America. In Canada, RE/MAX became No. 1 nationally in 1987, a position it has held ever since. In the U.S., RE/MAX closed more than 1 million transaction sides in 1997, becoming the first real estate brand ever to reach that level of annual production. The accomplishment cemented the slogan that "Nobody in the world sells more real estate than RE/MAX."
More roots take hold
Growth and success weren't limited to North America. International expansion exploded in the 1990s, with the 1995 launch of RE/MAX Europe and regional operations in Spain, Italy, Germany and Israel. RE/MAX of Southern Africa debuted as well, marking the network's first move onto the continent. Successful regions in the Caribbean, Australia and elsewhere spread the brand even farther. In 1994, the RE/MAX Satellite Network – the first and only satellite training system of its kind in real estate – debuted in a very loud way at the National Association of Realtors Convention in Anaheim, Calif. RSN raised the stakes in education, offering RE/MAX agents a wide variety of professional designation courses and unmatched access to the industry's best trainers.
Many other major developments – the sponsorship of Children's Miracle Network, the launch of remax.com, the first national U.S. TV ad campaign and others – had roots in the 1990s and are still valuable cornerstones of the RE/MAX advantage.
Active leadership
More progress came in the early 2000s. The network launched a luxury-homes division and RSN evolved into RE/MAX University. The pace of international growth quickened, especially in South America. Unfortunately, the U.S. housing collapse and global economic crisis that began in 2007 took the real estate industry into its most challenging period in decades. Not surprisingly, Dave Liniger and other RE/MAX leaders aggressively sought solutions. The focus that emerged: solutions to help families avoid foreclosure. Liniger and the others worked tirelessly to advocate for a streamlined short-sale process that would remove frustrating obstacles and delays. They worked with major lenders, met with top government officials, and helped train agents. The result: RE/MAX created the industry's largest sales force of educated, knowledgeable real estate agents who are able to assist struggling families in a distressed property situation.
Bright present and future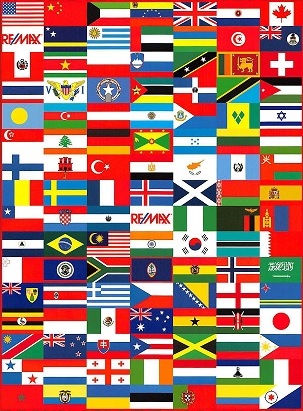 Today, the RE/MAX network has more than 120,000 agents in over 100 countries and territories. RE/MAX China is among the newest regions, and it will take RE/MAX into an exciting new frontier. The global.remax.com property search site has helped connect this powerhouse network even more closely, offering buyers a central place to search for listings in dozens of countries, in their own language and currency. For many reasons, RE/MAX is viewed as the No. 1 brand in real estate. Whether measured by closed transaction sides, average agent productivity (as documented in several annual industry studies), brand name awareness, education, experience or an assortment of other key metrics, RE/MAX enjoys a top position in a very competitive landscape. And with innovative technology such as the redesigned remax.com, the RE/MAX Mobile Suite, the new MyRU eLearning platform, and the new RE/MAX Commercial website, the network continues to break barriers and stay ahead of ongoing trends. That's been an enduring theme throughout the network's history, which reached 40 years in 2013. In October 2013, RE/MAX Holdings Inc. became a publicly traded company, listed on the New York Stock Exchange as RMAX.